Hi sweet boy -
Life has been hectic the past couple of weeks, so I apologize for being late on your 5 month update. You are a growing boy, and we had a lot going on this month. You took your first long-distance trip April 4th. Ironically, that was the same day a year ago I found out you were in my tummy. Its been such an amazing year, little man! Mommy had a work seminar in Minneapolis, so Daddy and Grandma Jackie came along to help out while I was in my meetings. You did very well on the ride up; slept a lot. Unfortnuately, that meant when we arrived at the hotel at 10:30 pm, you were wide awake and ready to play. We had taken you to the pedi a couple days before our trip because you were throwing up a lot and not digesting your food well. He switched you back to soy formula and was told to try that. If you weren't eating better by Thursday, to call. Which you weren't. He finally prescribed you some reflux medicine, and it has been great!!! You are now back on regular formula and doing well!
That same week, you had your first Easter! We traveled up to Grandma and Grandpa Philippi's house. They were so excited to see you since it had been a couple months. It was a very busy and LONG week for all of us!
You started oatmeal on 4-12 and really like it. You weren't too sure of it at first, but then Mommy couldn't feed you fast enough. Since then, you have tried green beans and peas. You seem to like the peas better than the green beans. Next week, we start squash!!! :-)
What you like: Baths, playing peek-a-boo, sitting up (not on your own yet), playing in your jumparoo, looking and playing outside, babble talking, chewing on your hands and bib, trying new foods, and playing with your puppy.
What you hate: Mommy or Daddy walking out of the room, burping still, and tummy time. We are getting better with tummy time, but still can't withstand it too long. Mommy is worried you aren't rolling over yet.
And on a happy note, I think we have your GI issue under control!!! No more suppositories :-) The oatmeal you eat has a pribiotic which seems to be working. Let's hope it continues!
Well little boy, next month you will be 6 months old already. Where is the time going?!?! Pretty soon we will be planning your first birthday party. I am loving watching you learn and grow. It seems like you pick up on something new every day! I am truly honored to be your mommy!!! Love you, my little turkey bird.
Love always & forver,
Mommy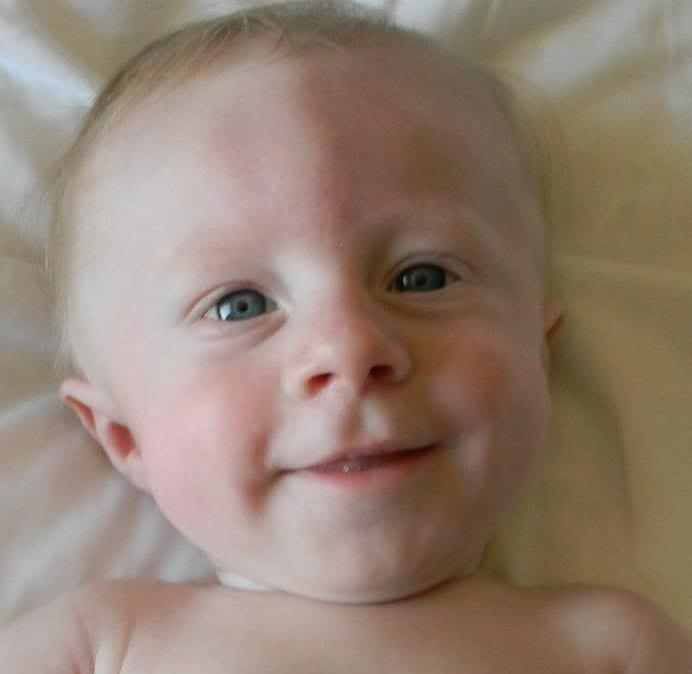 My smiley boy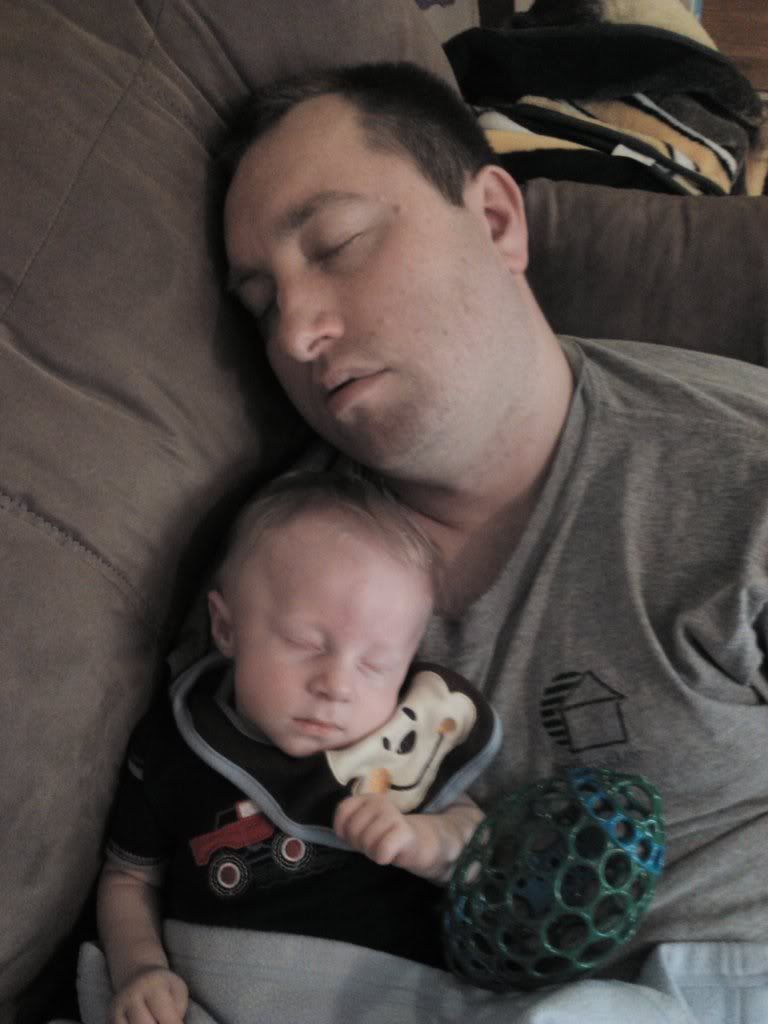 Napping with Daddy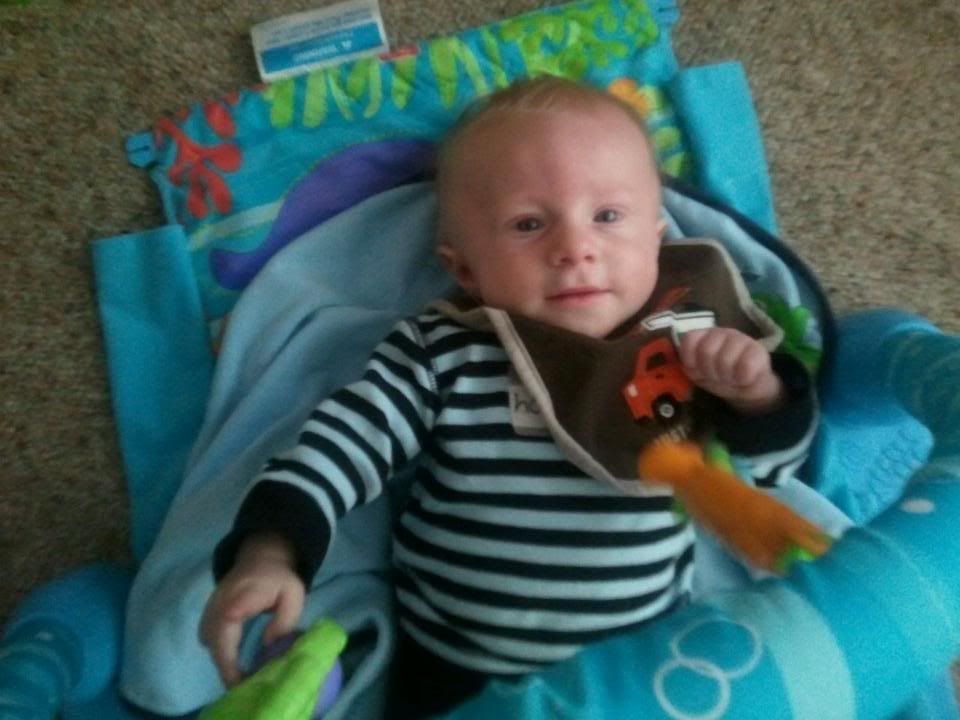 Playing at daycare
Growing so fast!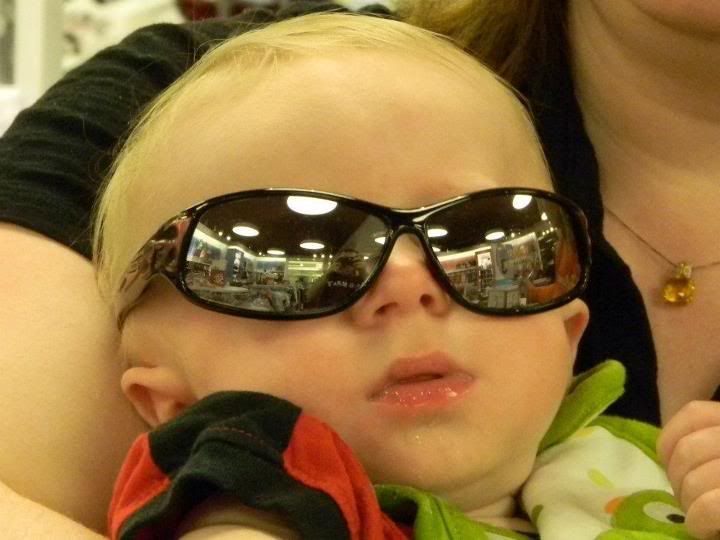 Cool dude
Nom Nom Nom
Hi everyone :-)