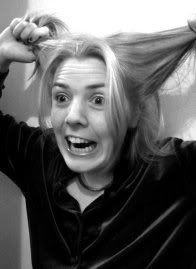 The side effects from Clomid is making me a not-so-nice person at times! I have had 1 day each cycle so far where I am just a mess. I cry for NO reason, am very snapping at others, and just want to give up on this whole TTC stuff. Even my co-workers get worried about me when I am like this. I am usually a very smiley, bubbly person, and dread this mood change. I feel so bad for those around me, but I can't control how I feel.
I am waiting to O right now, and getting anxious. I just want to see a +opk and a nice temp shift. Then I know that I have done what I can for this cycle and just hope that it ends with a BFP!
Christmas is right around the corner. I am so overly grateful for my wonderful husband, family, and friends! I wouldn't have made it this far without each person that is in my life. I am truly blessed! Happy Holidays!!!